NOTE:
With Phishing Tackle's whitelabelling package, you can customise the background of your certificate to match your organisation's branding. P
lease
contact support
or your account manager for more information.
When a user completes an assigned training course, a Certificate of Achievement is instantly available to download for both the end-user and the admin user.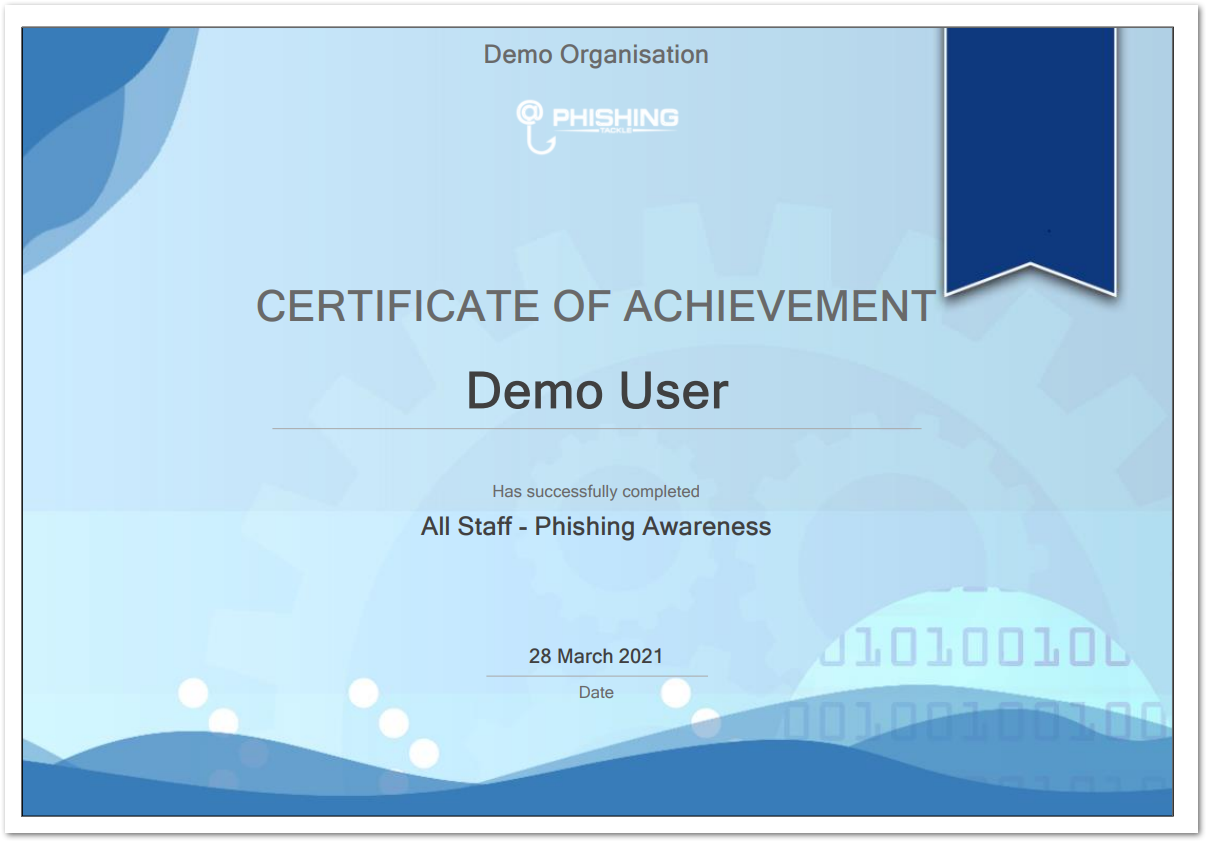 Downloading certificate as the end-user
The certificate can be downloaded by the user directly from the End-User Training Dashboard by simply clicking Download Certificate of Achievement on the relevant completed course.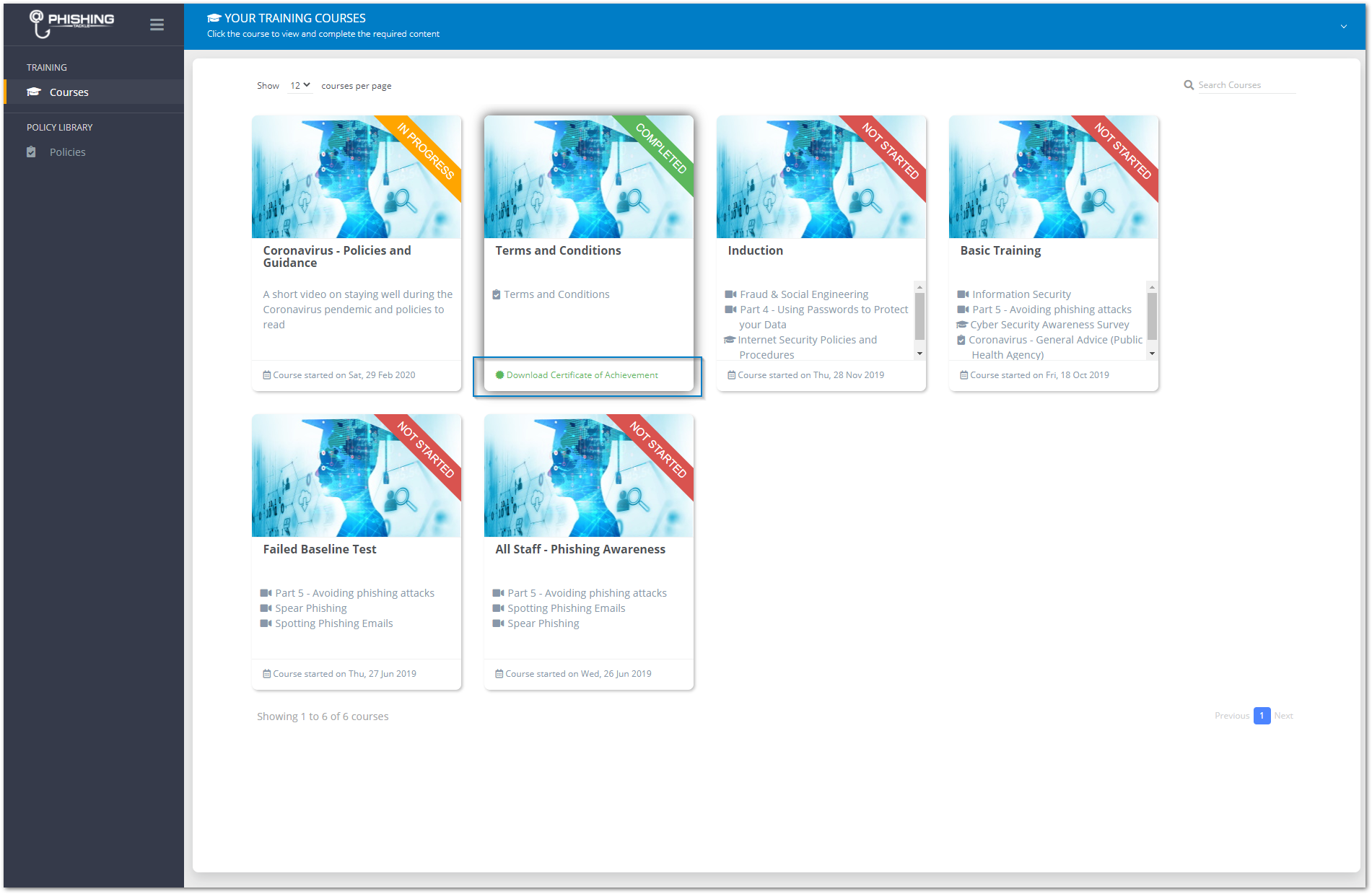 Downloading certificates as an admin user
As an admin user, you have the choice of doing either of the following:
Downloading single certificates for individual completed users in a course
On the Training Courses page, open the relevant training course by clicking its title:

Click the Delegates counter to open the list of assigned delegates:



Find the relevant delegate, click the dropdown menu next to their name and click Download Certificate of Achievement:

Downloading all certificates for completed users in a course
From the Training Courses page, simply click the dropdown menu next to the relevant course and click Download Completed Certificates.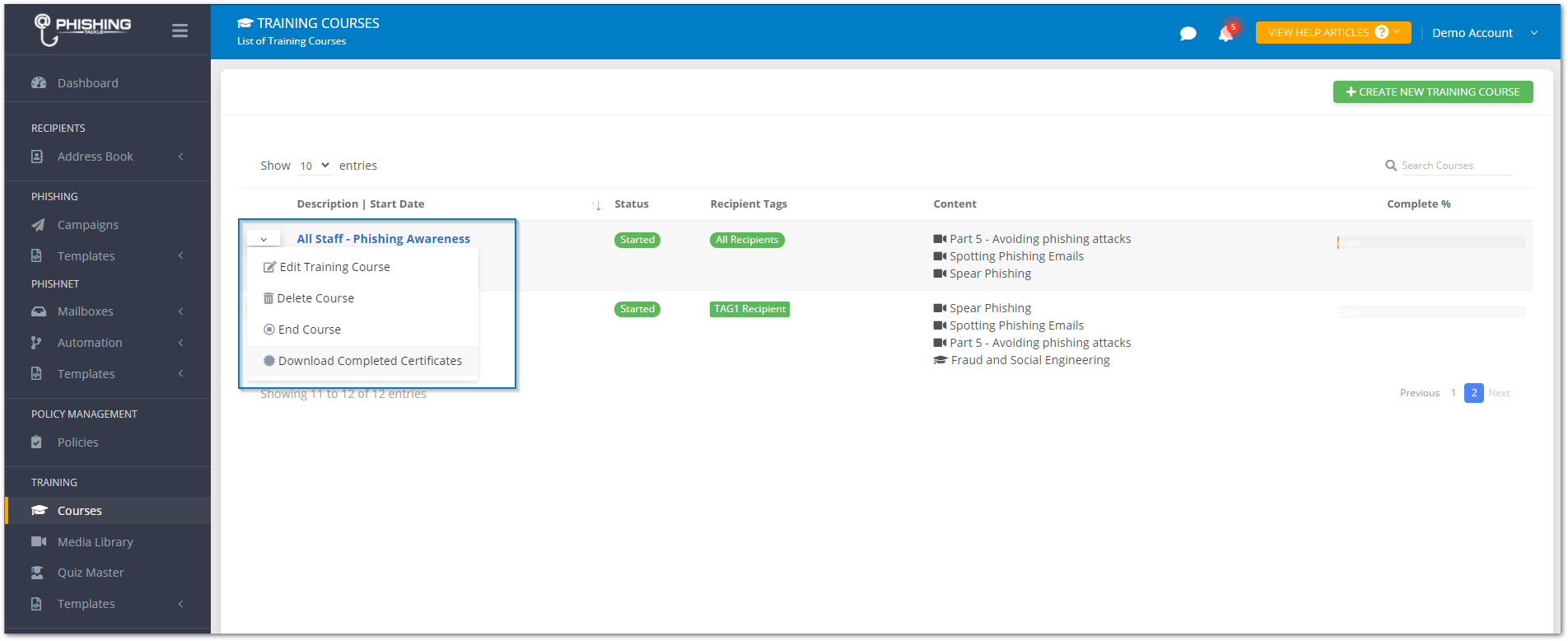 This will generate a .zip file containing all the certificates of the completed users. NOTE: It may take a few minutes to generate the .zip file depending on the number of completed users.
Should you require any further assistance with this article, or any aspect of our platform, please contact support.