In this article we will learn how to automatically install/roll-out the Microsoft Office 365 Outlook Phish Hook add-in button to all users at once.
The Phish Hook Button add-in for Microsoft Outlook / Office 365 gives end-users the ability to report suspicious emails. The button allows your employees to take an active role in managing the problem of Phishing and other types of malicious emails. This has the benefit of providing your IT/security team with early warnings of possible phishing attacks or malicious emails, allowing them to take effective action to prevent security or network compromise.
The button will also track if your users report our simulated phishing emails, so you can see which users are successfully engaging and identifying potentially malicious emails.
Prerequisites
You will need one of the following servers:
Office 365
Exchange Server 2016, Hybrid Only - Version 15.1.544.27 or newer
The PhishHook Button can be used on the following mail clients:
Outlook 2016 for Windows
Outlook 2016 for Mac
Office 365 OWA
From the Phishing Tackle Dashboard: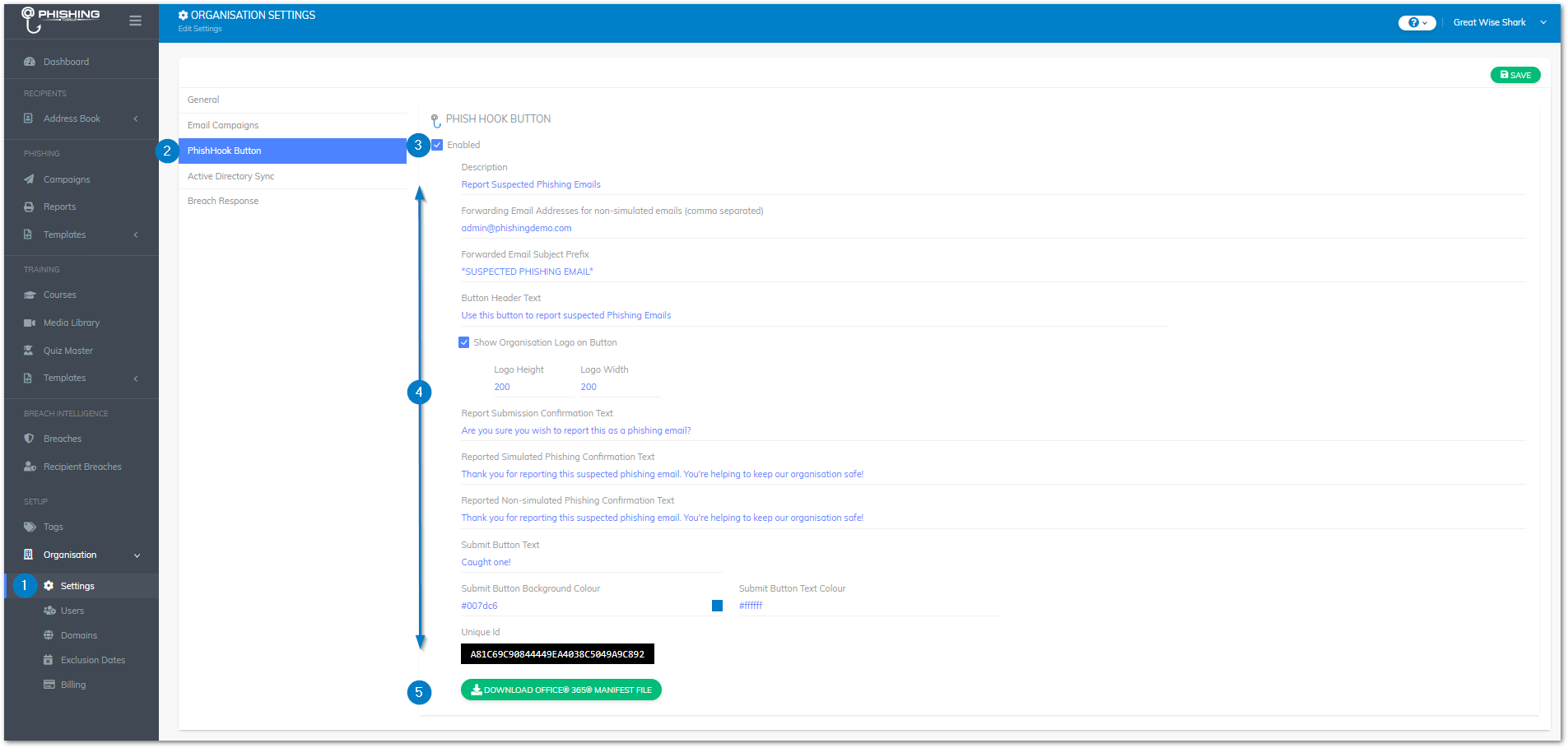 Click "Organisation" > "Settings" on the main menu
Click "PhishHook Button"
Check "Enabled"
(Optional) Adjust the default settings to match your organisation

Download the Office®365® Manifest File and store in a memorable location
From the mail server Admin portal: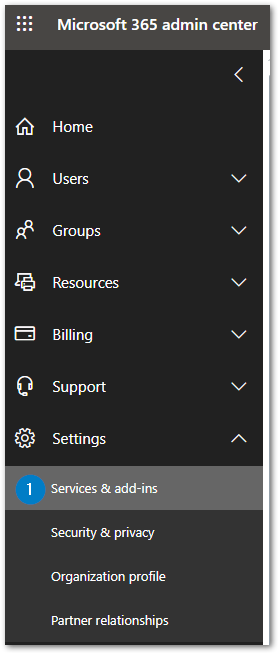 Click "Settings" > "Services & add-ins" on the main menu



Click "+ Deploy Add-in"



Read the notice about Centralized Deployment and click "Do not show this introduction again."


This will only show if you have not used the deployment wizard already

Click "Next"




Select "I have the manifest file...", hit "Browse", then select the Office® 365® Manifest File you saved earlier 
Hit "Next"


Select which users have access to the Add-in


We recommend choosing "Everyone"

Select the deployment method


We recommend choosing "Fixed", this is the default and you will have to click "View options" to see the list of options

Click "Deploy now"
Your Services & add-ins area should now show the Phish Hook add-in:

NOTE: It can take some time for the button to appear in Outlook, this is down to the Microsoft Architecture.
For more information on Publishing add-ins using Centralized Deployment via the Office 365 admin center, see this article