In this article, we're going to look at adding Tags.

Tags are used as a means of grouping similar items together, for example, you may wish to add a Tag called "Finance" and add this tag to all the recipients from your finance department.

Tags really can be used for anything, they are the backbone of the Phishing Tackle experience. Some examples include:
Training Campaigns:
"Beginner", "Advanced", "Needs More Training", "Completed level 1,2,3" etc...
Phishing Campaigns:
"Facebook Hack Test", "Spoof Email from HR", "Passed/Failed Click Bait" etc...
Job Departments:
"Security", "Accounts", "HR", "IT", etc...
This guide assumes you have no Tags yet and will be creating your first.
From the main dashboard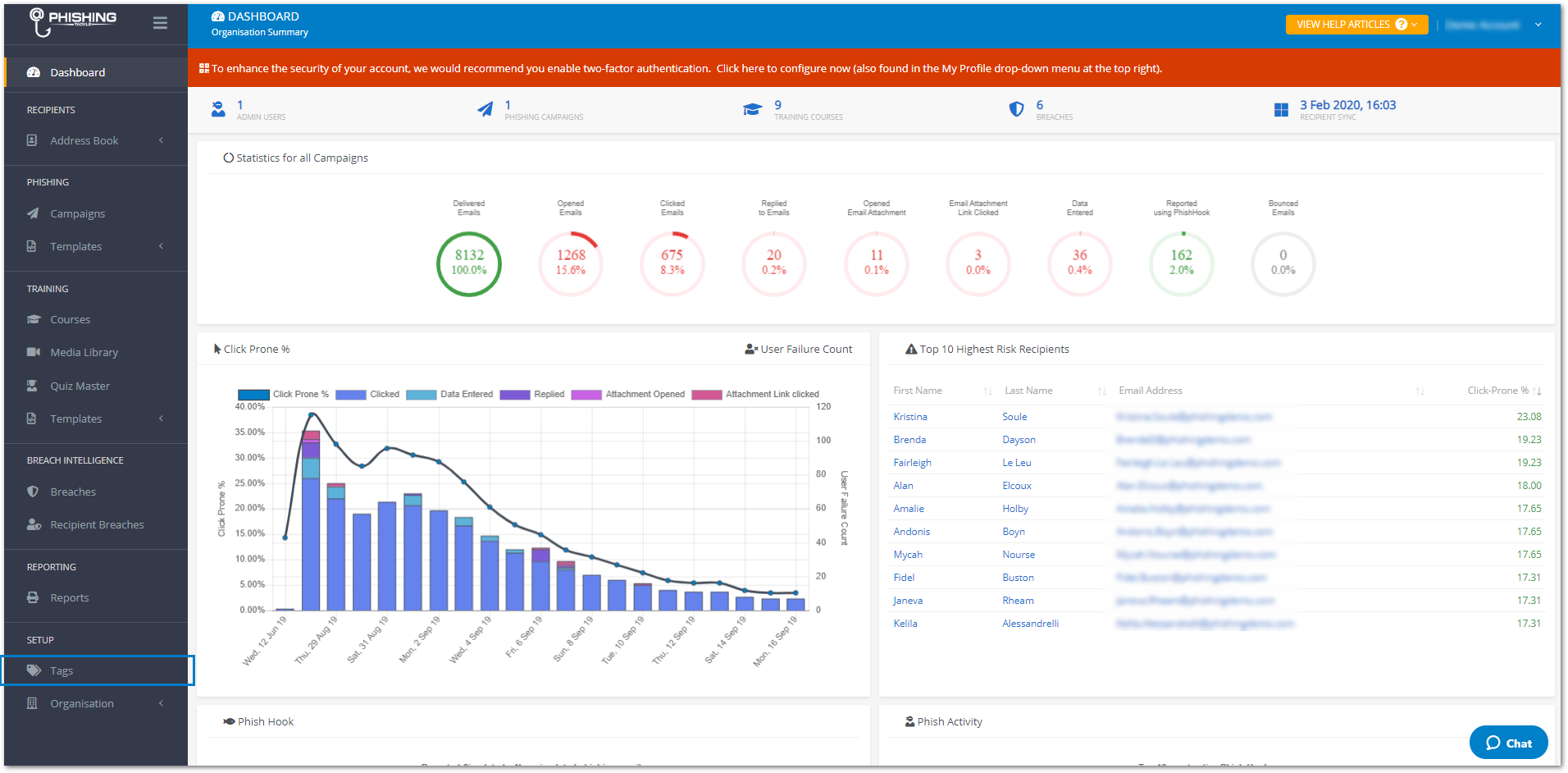 Click "Tags" under "SETUP" on the main menu
Creating a Tag
Click "ADD TAG"
Give it a name



Don't worry too much about getting the name right the first time, you can edit tags later on so don't overthink it!
Editing a Tag
Click the dropdown menu to the left of a Tag

Select "Edit"
Rename it to something more useful!
All Tags that are not yet in use will display in red.
Once they have been assigned their role(s) they will display in black and you will see how many times they are used under each role header.