This article is a visual guide for Admins to understand what the end-user Recipient will see when they log into the Phishing Tackle platform for their training.
When admins are more aware of exactly what the end-user can see, it makes supporting the users much simpler.
The Courses Page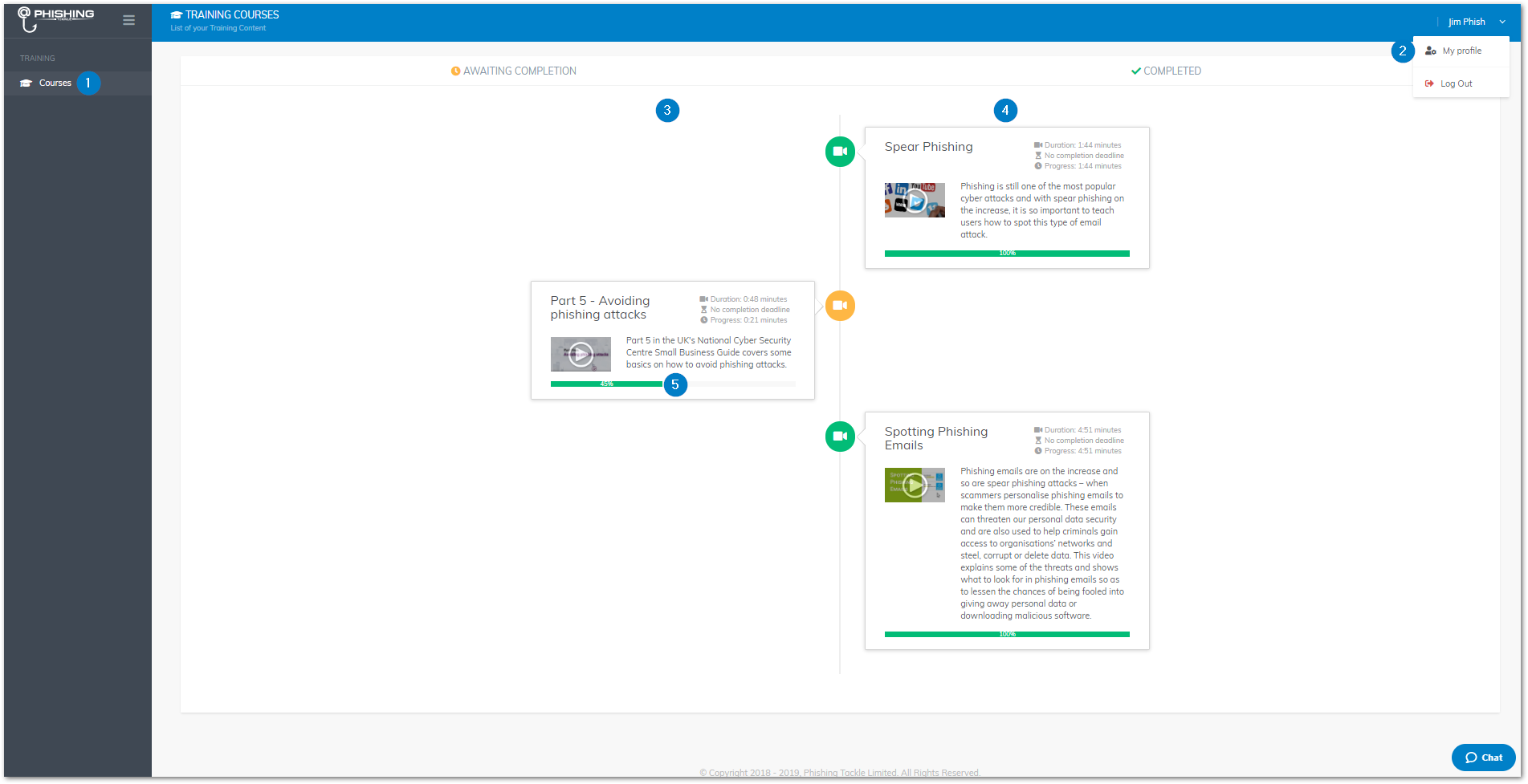 The Courses page is the default screen for end-users, they do not have access to the admin dashboard, any creation wizards or organisation settings.

From here they can access and complete any course material they have assigned to them.

They can edit their name, change their password and enable 2FA (recommended) from the My profile page.
All unfinished course content is found on the left-hand side.
When course content is finished it will automatically move to the right-hand side.
The user can see their progress through each piece of course content.
Should you require any further assistance with this article, or any aspect of our platform, please contact support.