This article covers the creation of a testing campaign, used to make sure all settings are correct, and that emails are delivered smoothly.
Note: if you are looking to send your first real campaign (Baseline Test), see this article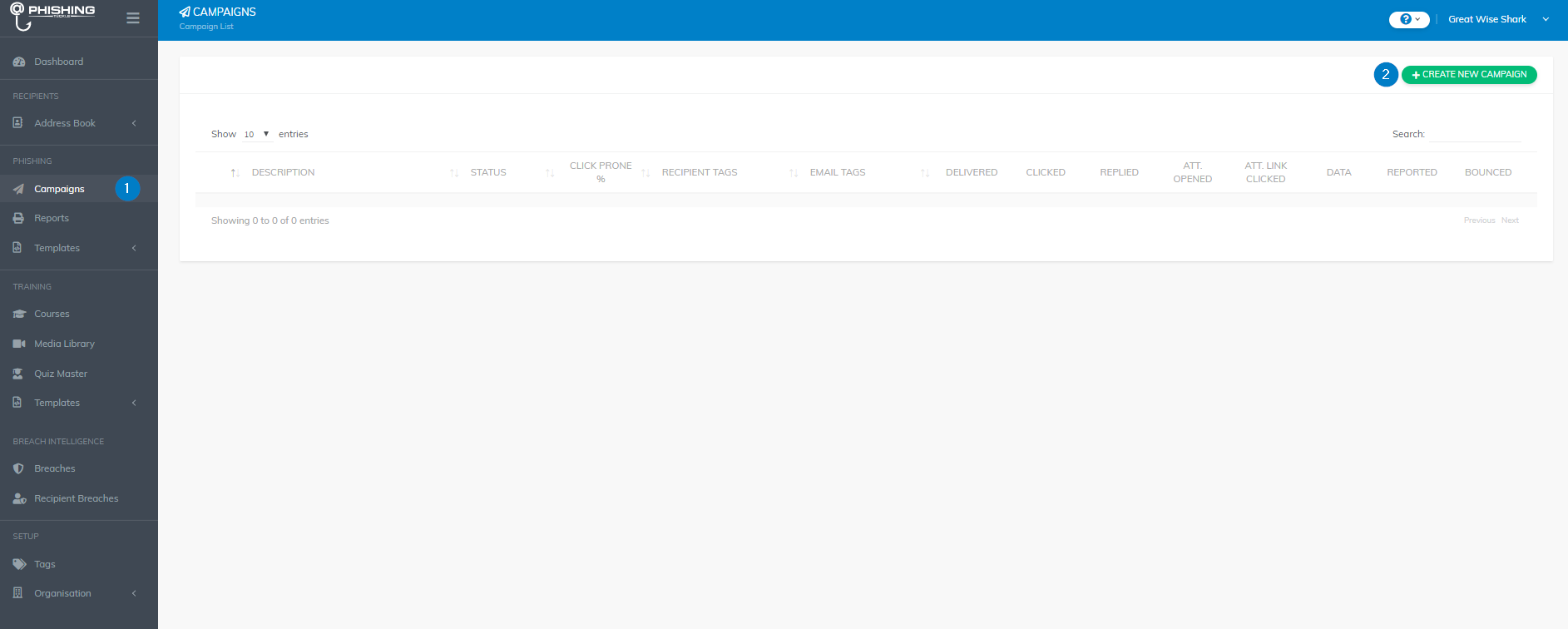 Click "Campaigns" under "PHISHING" on the main menu
Click "CREATE NEW CAMPAIGN"


Give it a simple name, e.g. Delivery Test, and leave the Tag blank


Select a Tag associated with only 1 recipient (or a very small group)


Choose a date/time and Time Zone to start the Campaign

All Campaigns will default to the current time and the Time Zone set within the organisation settings

Select Send all emails now (this is referring to whatever date/time you set above)
Leave blank the exclusion Date Tags box
Select Never to repeat the emails


Select 1 Days to track the campaign, (leave Would you like to track the user replies to phishing emails unchecked)



Select a specific email so you and/or your team know what to look out for (Leave all other settings default)
Hit SAVE
After the status of the campaign has changed from Waiting to Started and the DELIVERED column has populated, confirm with your team that the emails have been received.
Should you require any further assistance with this article, or any aspect of our platform, please contact support.