Breach Detection is the ability to automatically check each of your email addresses (Recipients) against known data leaks / breaches which is performed approximately every 24 hours.
This is a powerful feature allowing you to alert your users should their credentials have been leaked into the public domain or dark web via a data breach.
If they appear within the breach data it is strongly advised that they change their password / enable two-factor authentication as soon as possible.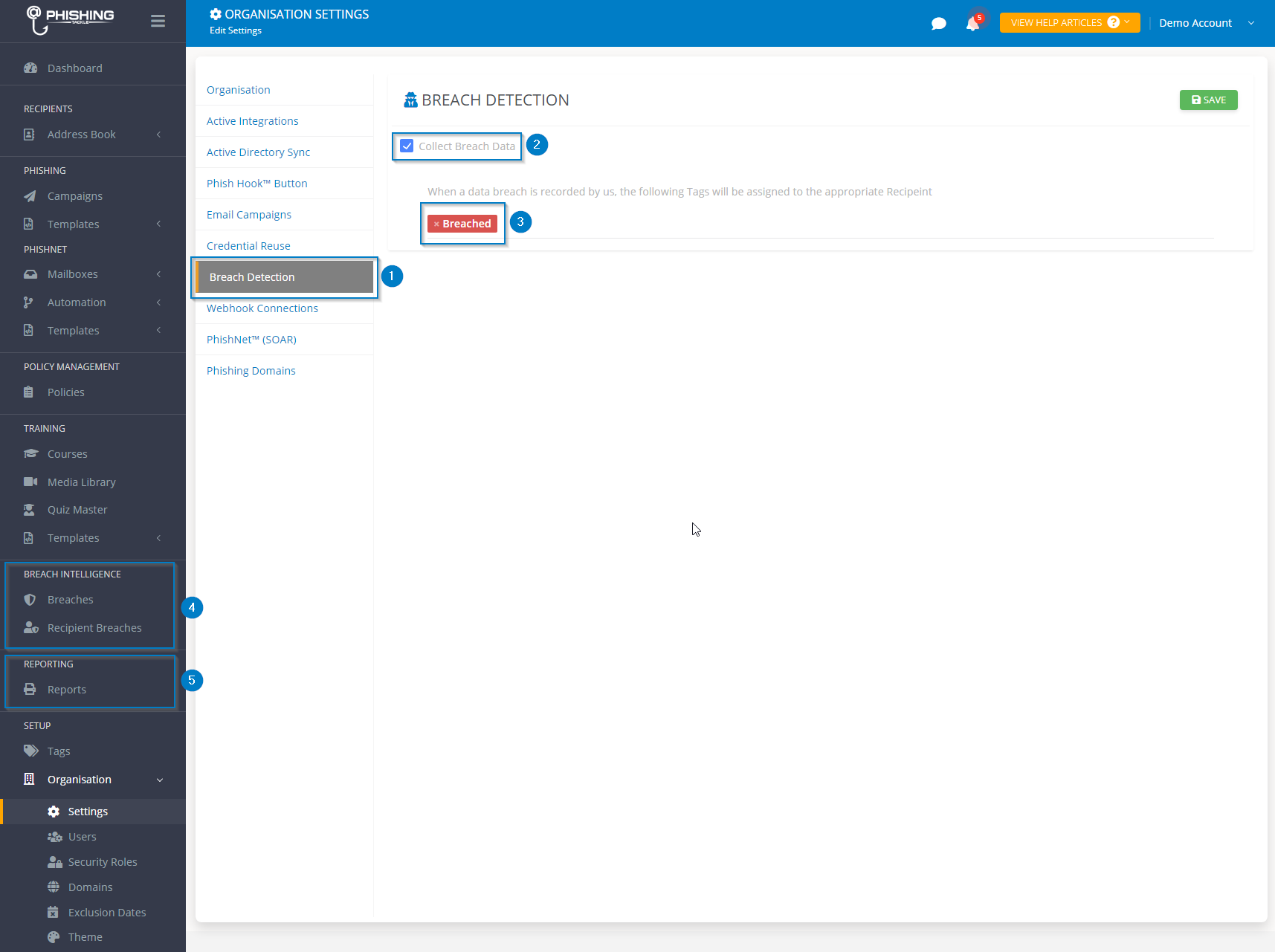 Breach Detection

Select this option from the menu to show Breach Detection options from within your Organisation | Settings menu.

Collect Breach Data

Ensure this is selected if you would like your breach data to be collected.

Add a Tag


By adding a Tag to a Recipient who appears within the breached data, you can automatically notify them as part of a training / education course.

Breach Intelligence


The information collected (on a roughly 24 hour basis) will appear in the Breaches and Recipient Breaches section of the platform.

Reporting


There are reports available containing information on your users who have appeared in data breaches.
Please note: By enabling the Collect Breach Data option, you give us permission to check your email addresses against commercial third-party breach databases. None of your information is retained by any third-party.