Line managers may wish to view the training status of all delegates that report directly to them.
This is accomplished very simply within the Phishing Tackle platform by enabling the feature within the Organisation Settings.
Prerequisites
Enable the feature in Organisation Settings
Under Setup in the left-hand column, click "Organisation".



Click "Settings".



On the organisation settings page click "Training".



Check the box labelled "Allow Line Managers to view the training status of their direct reports".


Click "Save".

Ensure the Manager Email Address is specified for the relevant delegates
The line manager's email address must be specified as the recipient's Manager Email Address. This can be found under the Edit Recipient page:

NOTE: This will be automatically populated when using an Azure or Google Active Integration (providing the data exists within the respective platform Microsoft 365/Google Workspace).
Viewing direct reports' training status
Once the above prerequisites are satisfied, line managers will see a new item on the side menu, Direct Reports > Training Status.
Please note this is available for line managers whether or not they are an admin user, both images are below:
As an admin user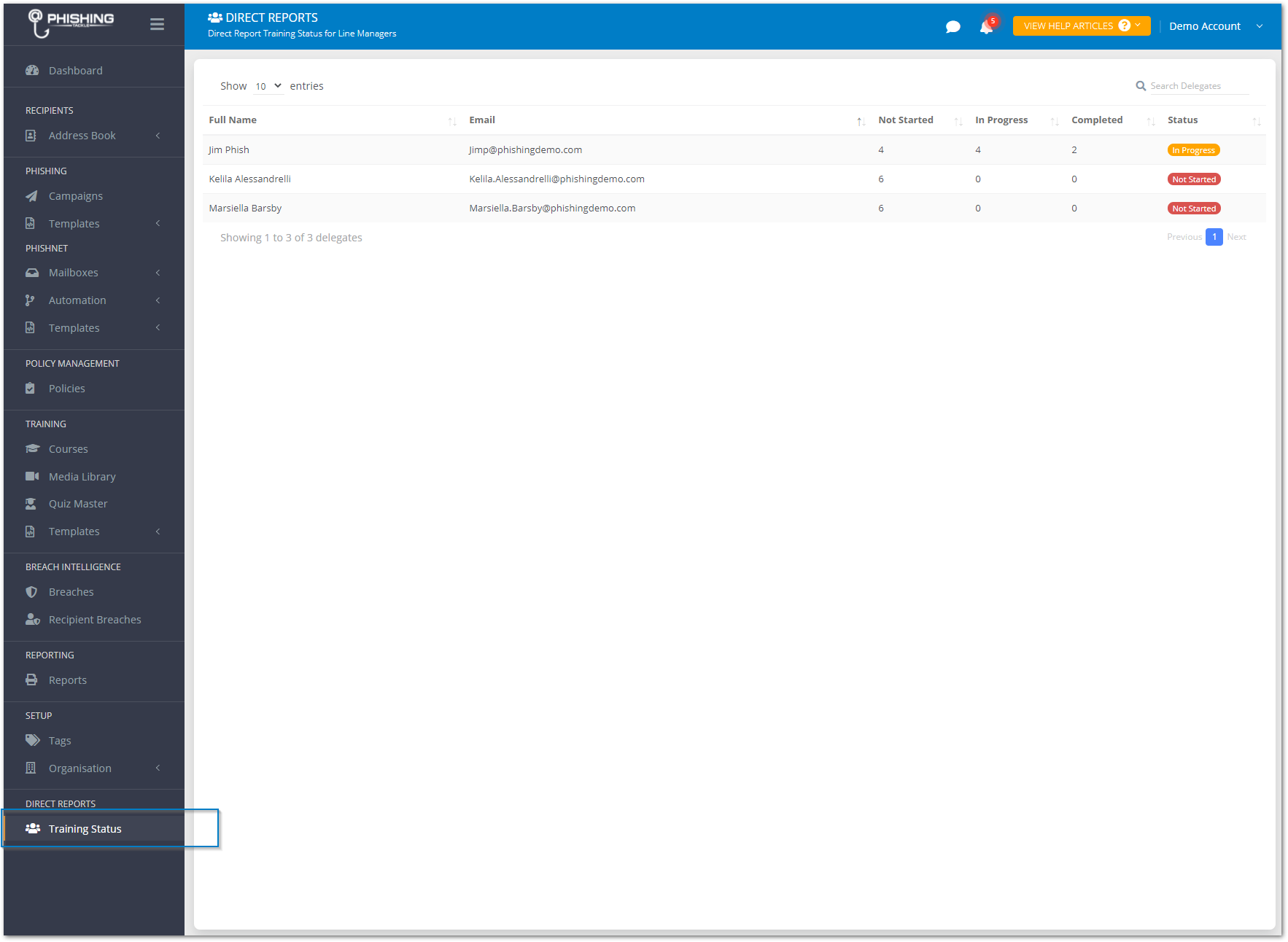 As an end-user
Please let us know if you require any further assistance, you can contact our support team by clicking here. Or by sending an email to support@phishingtackle.com