The Phishing Tackle Dashboard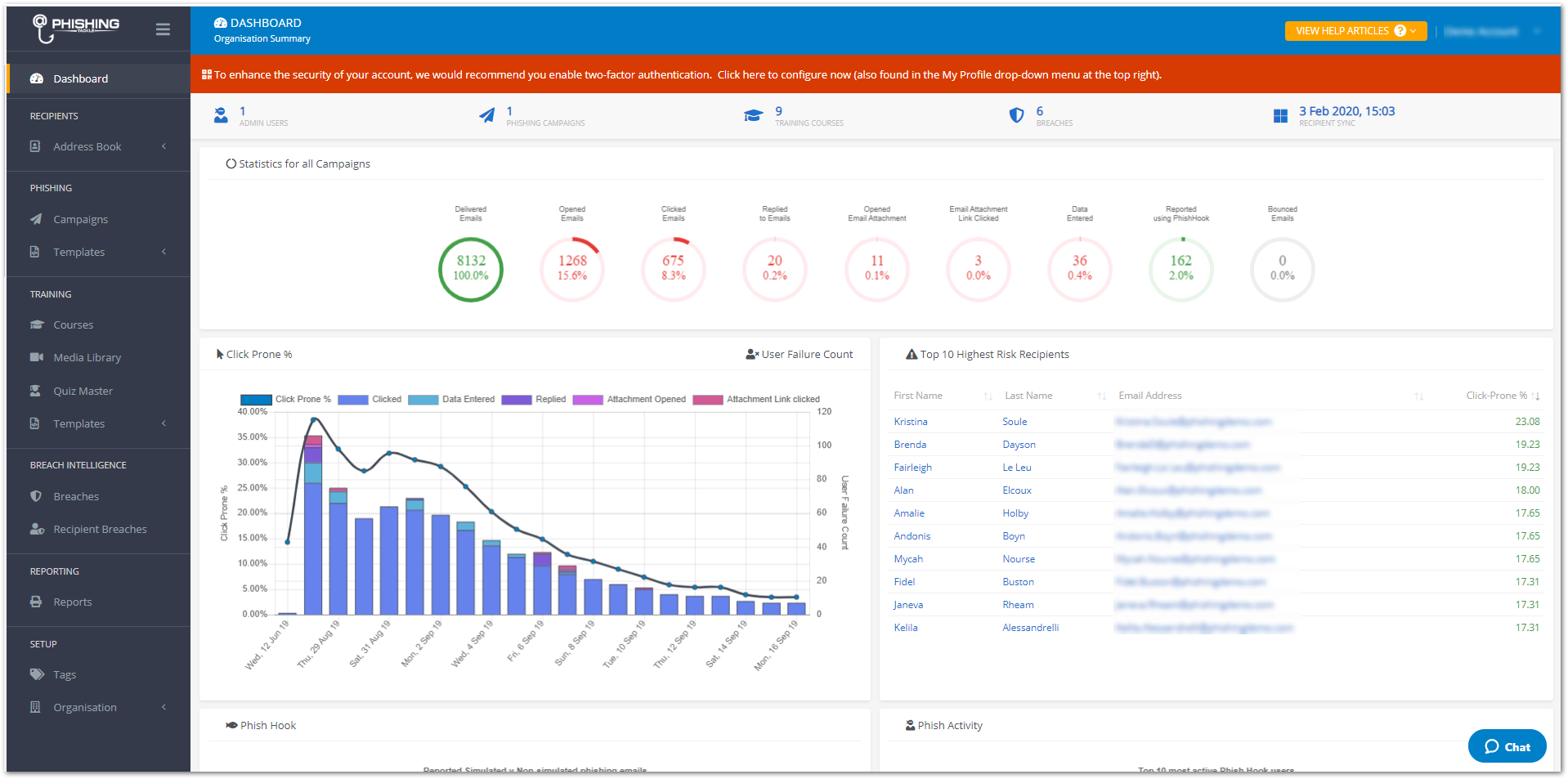 The dashboard is the main hub of the Phishing Tackle experience. It gives you an instant overview of your organisation's performance, with various metrics enabling you to make fast, calculated judgements on how best to direct attention and further training to better safeguard your organisation.
Below we will explore a brand new user dashboard and begin setting it up in the following steps.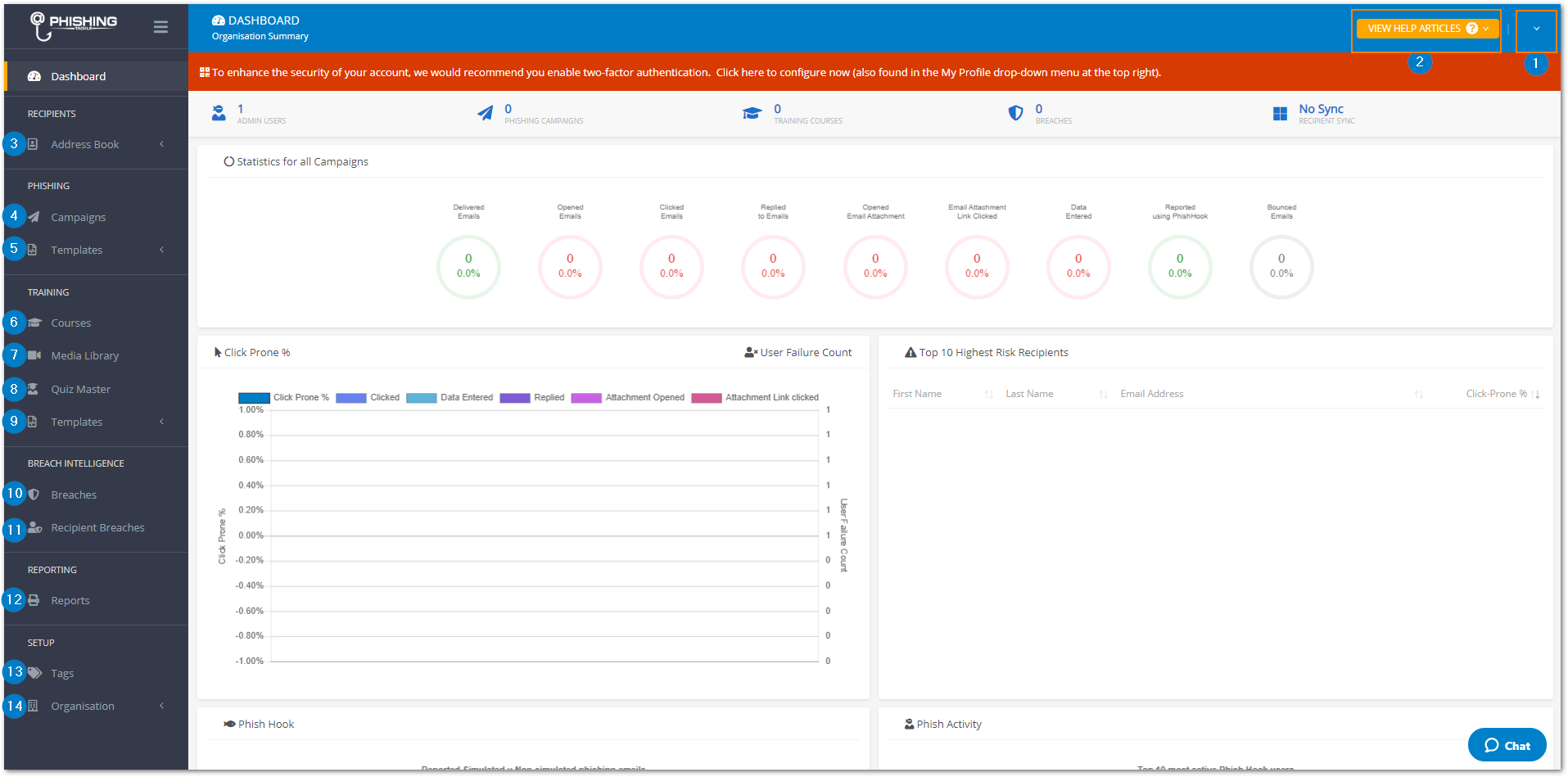 My Profile

Change your name
Change password
Add 2FA

Help Button

Access the extensive Phishing Tackle Knowledge Base (you are here!)

Address Book


Recipients


Add and Manage Recipients

Import

Import Recipients via CSV

Active Directory®

Import/Synchronise Recipients using Microsoft Active Directory®

Campaigns

Create and manage simulated Phishing Campaigns

Templates

Emails

Add, clone and edit Email Templates for use within Phishing Campaigns

Landing Pages

Add, clone and edit Landing Page Templates for use within Phishing Campaigns

Courses

Create Training Courses tailored to your Recipients' performance

Media Library

Access Phishing Tackle's extensive collection of educational material

Quiz Master


Design bespoke Surveys and Quizzes for use in your Training Courses

Templates

Emails

Add, preview, clone and manage Email Templates for use in Training Courses

Breaches

View each data breach that has affected one or more of your recipients, with details of all compromised data

Recipient Breaches


Displays recipients that have been subject to data breaches, and how many

Reports

Generate and manage a variety of reports regarding your organisation

Tags


Add, edit and manage Tags for use throughout Phishing Tackle

Organisation

Settings

Manage your organisation's settings, including

Name
Address
Default Time Zone
Logo
Outlook and Email System management and integration
Microsoft Active Directory® Synchronisation and Azure Active Integration
Breach Response
Webhooks

Users

Add, edit and manage additional users of the PhishingTackle platform

Domains

Add and manage additional domains for use within the PhishingTackle platform

Exclusion Dates

Create Exclusion Tags for use within Phishing Campaigns

Billing

View Invoices/Receipts and Change Payment Info
We will now jump straight into getting you up and running from a fresh account within Phishing Tackle!