If you are using a URL filter like Paloalto Networks PAN-OS, you'll need to configure some "URL Category Exceptions" to allow your recipients to reach Phishing Tackle's link/landing page URLs.
This operation is quick and easy, and will enable uninterrupted access to our landing page domains.
NOTE: This article is derived from Paloalto Networks' official documentation on Custom URL Category Exceptions (found here). As the nature of each installation will differ greatly, we encourage you to liaise directly with your support contact at Paloalto should you encounter any issues with this guide.
Adding URL Category Exceptions
Paloalto Networks' category exceptions can be added using 2 methods: by IP address or by individual URL. We recommend you use IP address as it is far simpler to manage. In both cases, the simplest implementation is by creating a Custom URL Category for Phishing Tackle and allowing it within any filtering policies you have enabled.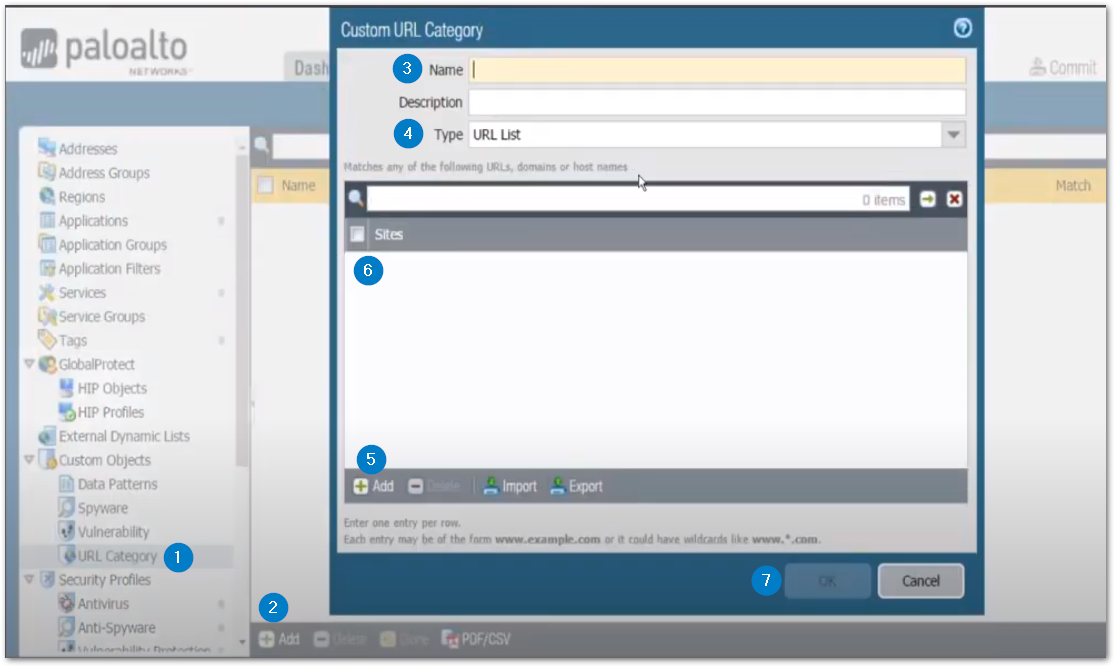 Within PAN-OS, Select Objects > Custom Objects > URL Category.
Hit Add to create a new custom URL category.
Now give it a useful Name

We'd recommend calling it "Phishing Tackle IP Addresses" or "Phishing Tackle Link URLs", but of course that's up to you!

Set the type to URL List
Hit Add
Individually add all of Phishing Tackle's IP addresses (a full list can be found here), hitting Add after each one.


Alternatively, you can add each of our link/landing page URLs into this custom category. Our full list of URLs can be found in the platform. Our knowledge base guide here will explain how to access the live list.

Hit OK to save the new Custom URL Category
Once this is done, you can:
Add the new Custom URL Category to a new URL Filtering Profile (Or edit an existing one)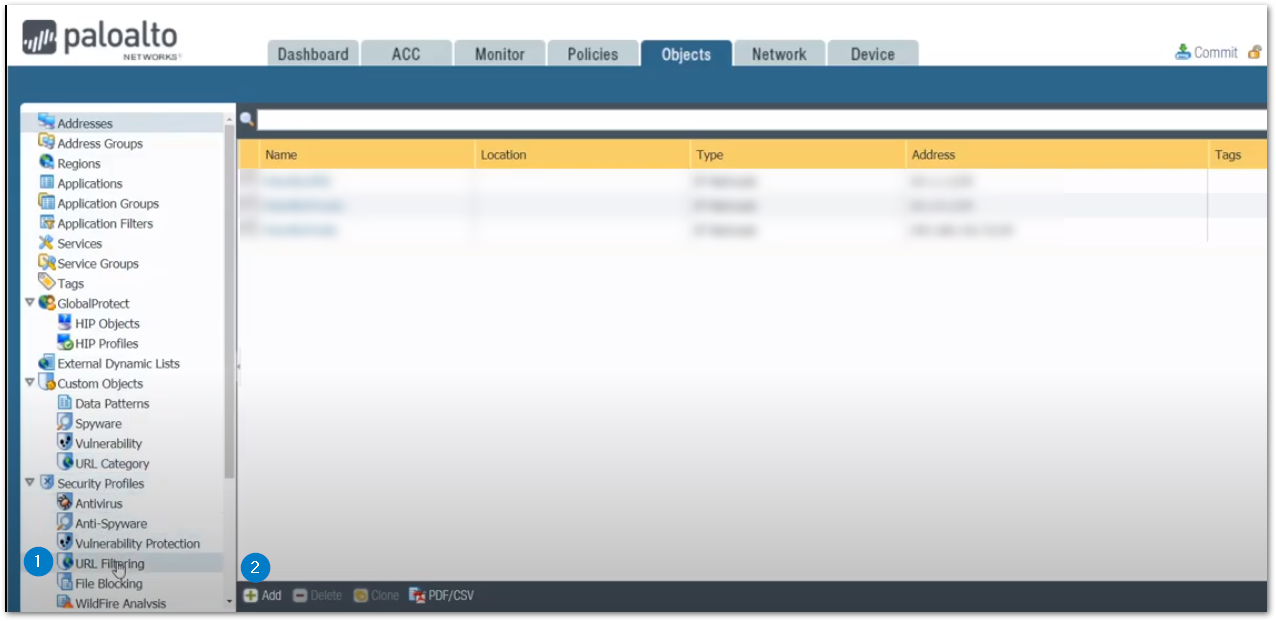 Go to Objects > Security Profiles > URL Filtering
Hit Add


Give it a useful Name
Hit the dropdown box named "Custom URL Categories". Here you will find your new Custom URL Category, ensure both Site Access and User Credential Submission are set to allow
Now, for the final step:
Attach the newly created/updated URL Filtering Profile to your Security Policy/Policies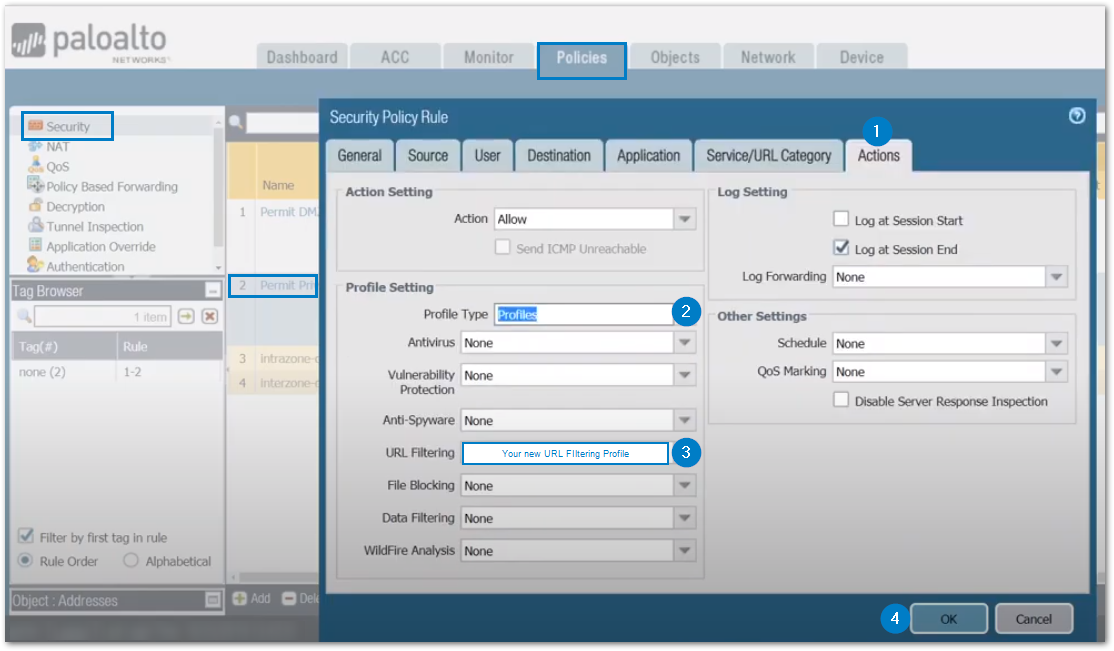 Hit Policies > Security > [Choose the policy you wish to include your new URL Filtering Profile in] > Actions
Under Profile Setting, change the Profile Type to Profiles
Hit the drop-down menu next to URL Filtering and select your newly created URL Filtering Profile
OK


Make sure to hit Commit to put your new URL Exceptions into action!
As mentioned at the beginning of this article, Paloalto installations/configurations can differ greatly. If your setup does not match those described above, and require further assistance with adding the URL Category exceptions, please contact your Paloalto representative.