Occasionally, a user will forget or be otherwise unable to confirm their Phishing Tackle user account at the point of account creation. After some time when they revisit the site and their password doesn't work it can cause some confusion.
Fear not!
There is a simple way to check if one of your users has confirmed their account and if not you can resend an invitation like for them to create a new password and they'll be up and running in no time.
Simply follow the steps below to get your users' account confirmed so they can access the platform.
NOTE: All functions below can only be performed by the primary admin user. If you do not have primary admin access, you will need to request the changes be made by the primary admin, or be upgraded to the primary admin.
Check if a user has confirmed their account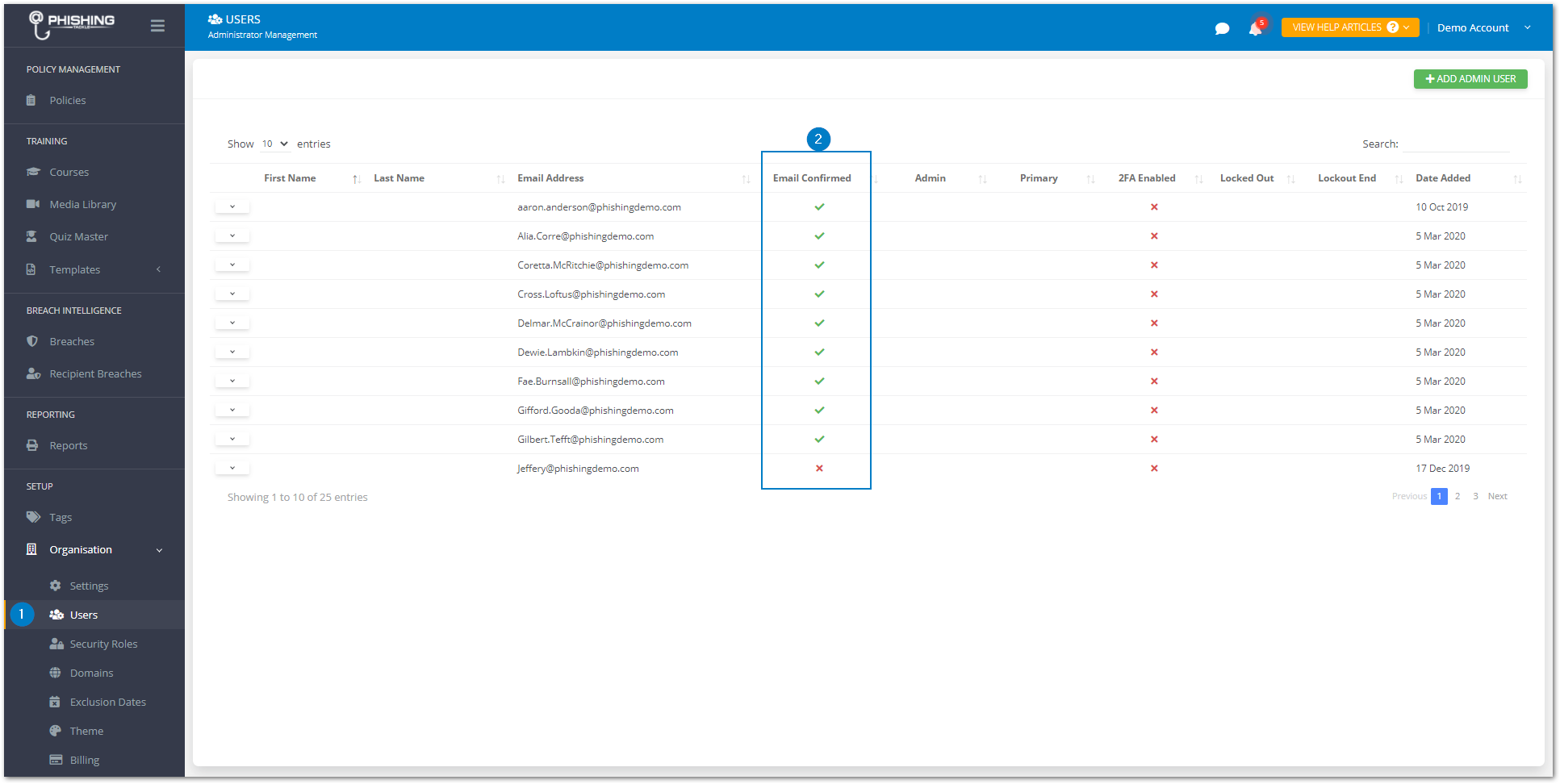 Click Organisation > Users

Look down the Email Confirmed list to see if any users show a red "X"
(Pro tip: Click the heading to sort by confirmed/unconfirmed)
From here you'll be able to see at a glance exactly who has yet to confirm their Phishing Tackle account.
Confirmation emails expire after 24 hours, so if a user has not confirmed their account before then, they'll need a new invitation email...
Resend an invitation email to the user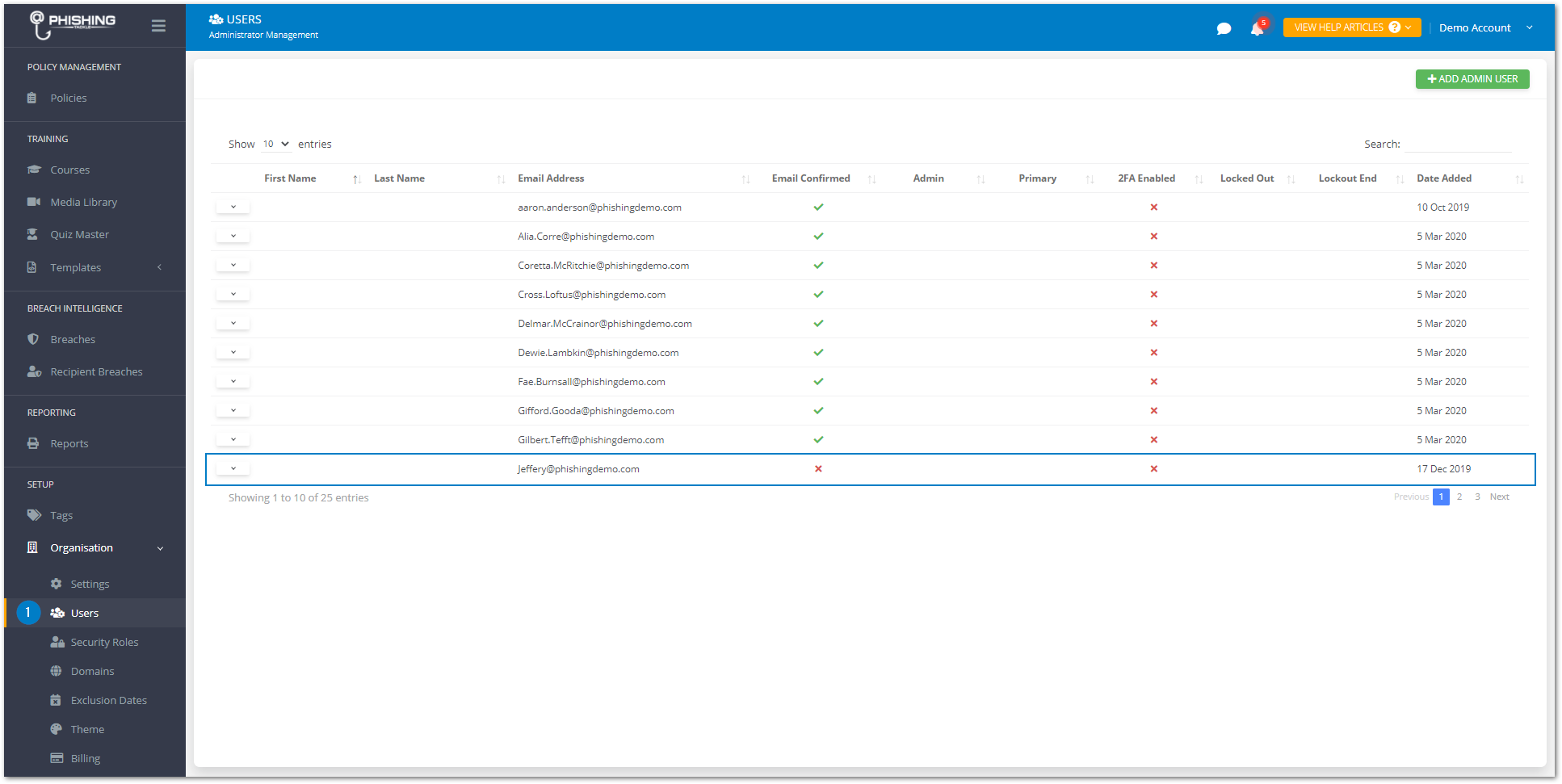 Head to the Users page above (accessed via Organisation > Users) and find an unconfirmed user.


Click the drop-down menu on the left side of their details and hit Resend Invitation
Voila! The user will receive a new email inviting them to create a password for the Phishing Tackle platform. (example below):
Once this is done, and the user has created a password, you'll be see the red "X" under the Email Confirmed column has been replaced by a Green Tick:
This means they now have access to the platform and may begin their training.
If you require any further assistance, please contact our support team by clicking here.