Depending on a number of factors (user screen types, quiz content, image sizes etc...) you may wish to adjust the size of the font being used when displaying quiz answers as they appear to your training course delegates.
To do this is very easy using the Phishing Tackle platform, and we'll explain how below: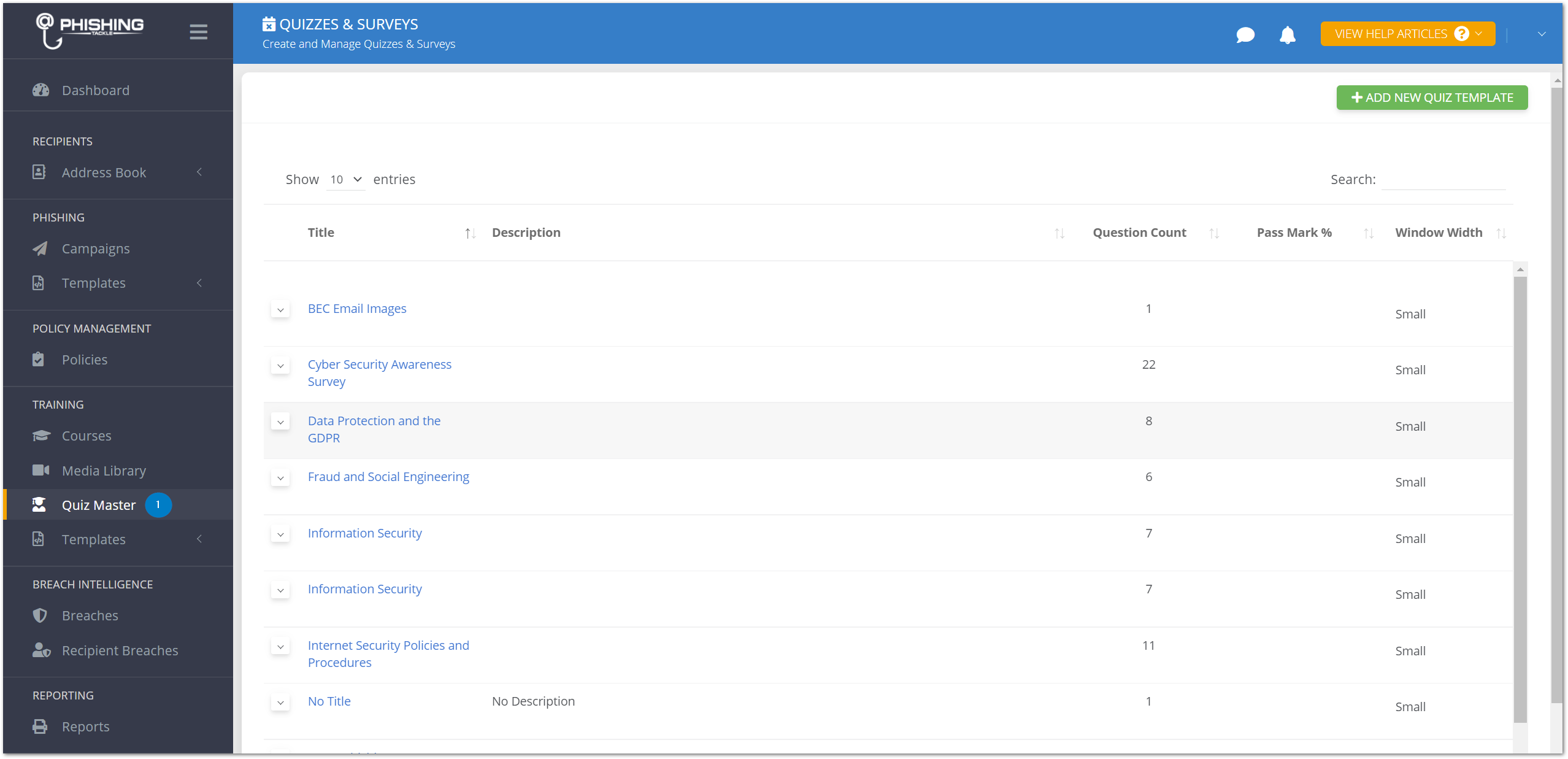 Click "Quiz Master" under "TRAINING" on the main menu.


Click the

drop-down menu

on the quiz you wish to resize.



Hover the mouse over "Answer Font Size" which will bring up the available size options for you to select.
This will immediately update all instances of this quiz within your organisation.
Note: Changing a quiz font size will affect all users taking the quiz.