A custom login message can be configured to help users that are having trouble with logging into the platform. This knowledge base article will explain how to access and create a custom login message.
Please be aware this information will be available to anyone who enters a valid email address for your organisation, so be careful not to disclose any sensitive information.
Jump to:
How to access the login message
help
settings
Please follow the steps below to access and create a custom login message.
Under Setup in the left-hand column click "Organisation".
Click "Settings".
Scroll down on the organisation settings page until you see "

Login Message Help".

Enter your custom login message and an image if necessary.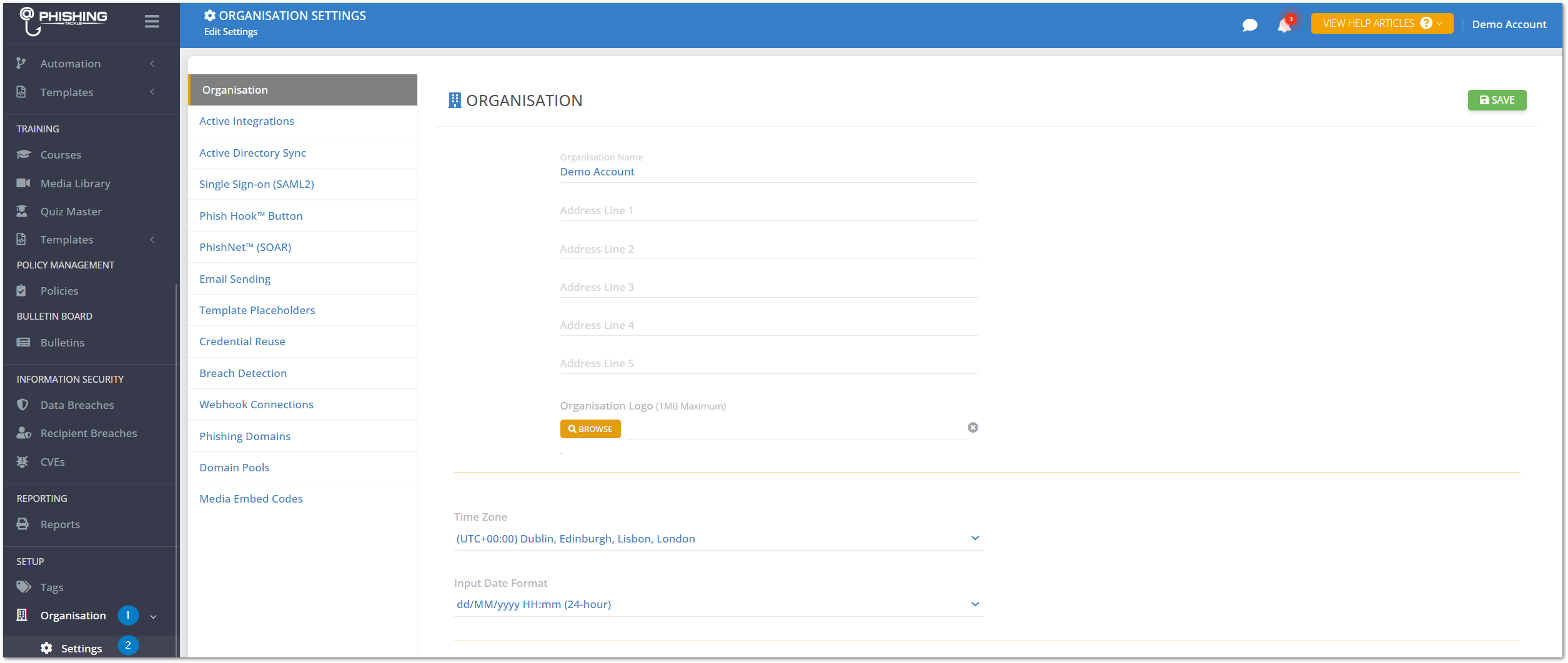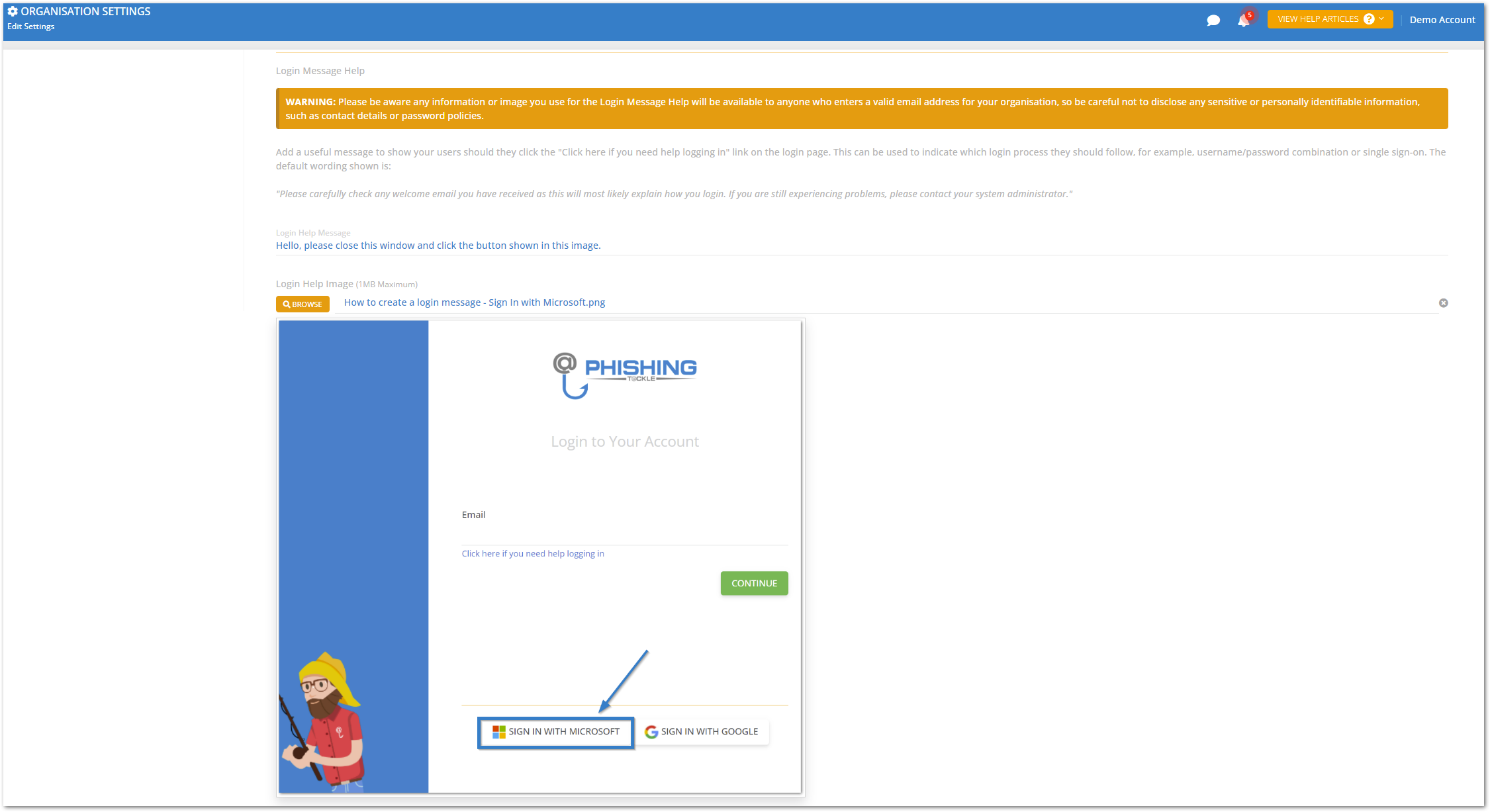 How to add text or an image to the login help message
In the field "Login Help Message" you can enter a message that will be presented to your users when they visit the login page and click the button "Click here if you need help logging in".
You can upload a

PNG or JPG image

(Up to

1Mb

) this will be displayed underneath your custom login message.

Login message examples
We have provided a few examples of login help messages that can be copied and pasted into the "Login Help Message" field. Each message can be customised to suit your organisation's requirements.
How to login using an email and password
Please enter your work email address in the "Email" field and click the green "continue" button. Then enter the password you have created and click the green "Sign In" button.
Image example: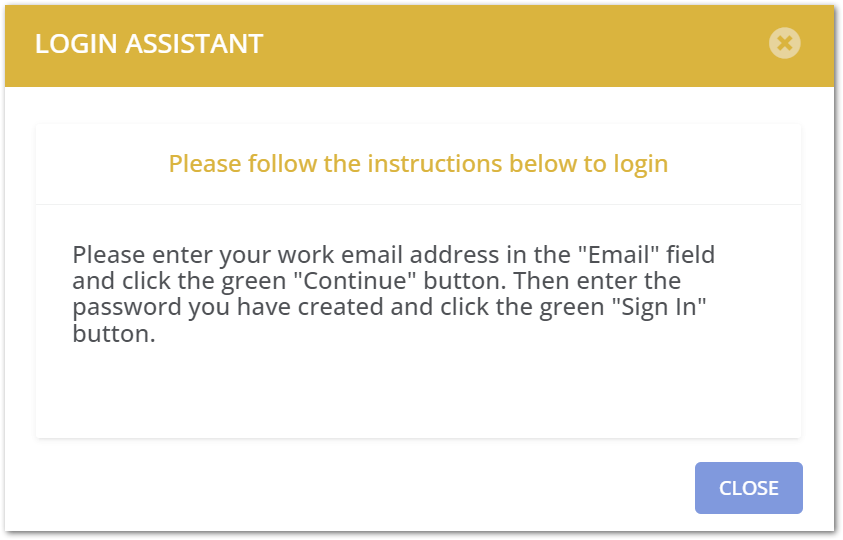 How to login using Microsoft / Google Single Sign-On
Do not enter an email address or password on this page. Please close this window and click the "SIGN IN WITH MICROSOFT" button to login.
Image example: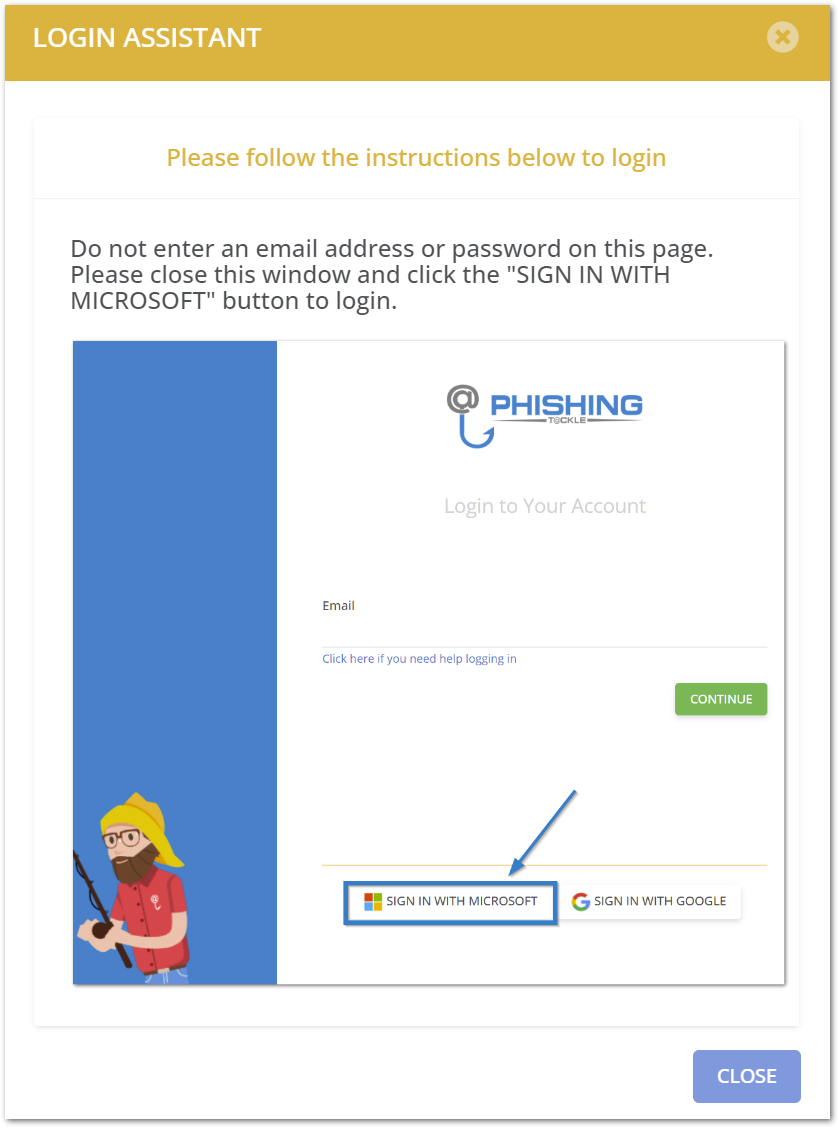 Should you require any further assistance, please contact our support team by clicking here.