See also:
 Creating a new Template
In this article, we will cover creating a new email template from scratch.
Your Phishing Tackle plan comes with many professional, pre-made templates, which can be edited and cloned to suit your business (See 'Cloning Templates' Below) however, to create something more personalised to your business, continue reading.
The goal of this article will be to create a spoof email Template that looks like one sent from our finance team, asking for employee bank details.
A Template like this is effective at rooting out weaknesses in Recipient's training, thus making further training easier to target.
It also allows you to educate those who fall for the spoof as you can point out what they should be looking for.
Prerequisites:
Tags
'Spoof Emails' 

This will be assigned to the Email Template we create

'Completed Basic Training'


This is assigned to all Recipients we want to test our Email Template with
If you do not have the above prerequisites, go ahead and create them now, or adapt your own to follow along.
From the main Dashboard
On the main menu, under "PHISHING" click "Templates" > "Emails"
Click "ADD NEW TEMPLATE"

We'll call it "Finance Spoof"
It will be from "Finance Team", but you can use something even more convincing
As we are trying to educate, rather than just catch recipients out, we are going to make an intentional mistake in the reply-to address

We've assigned an alarm bell to the reply-to address, this is to educate the Recipients to look out for inconsistencies in the email 

We used the Phish Hook Link within the email, and gave it another alarm bell

Here we can tell Recipients to never click on forms that are asking for personal details, especially bank details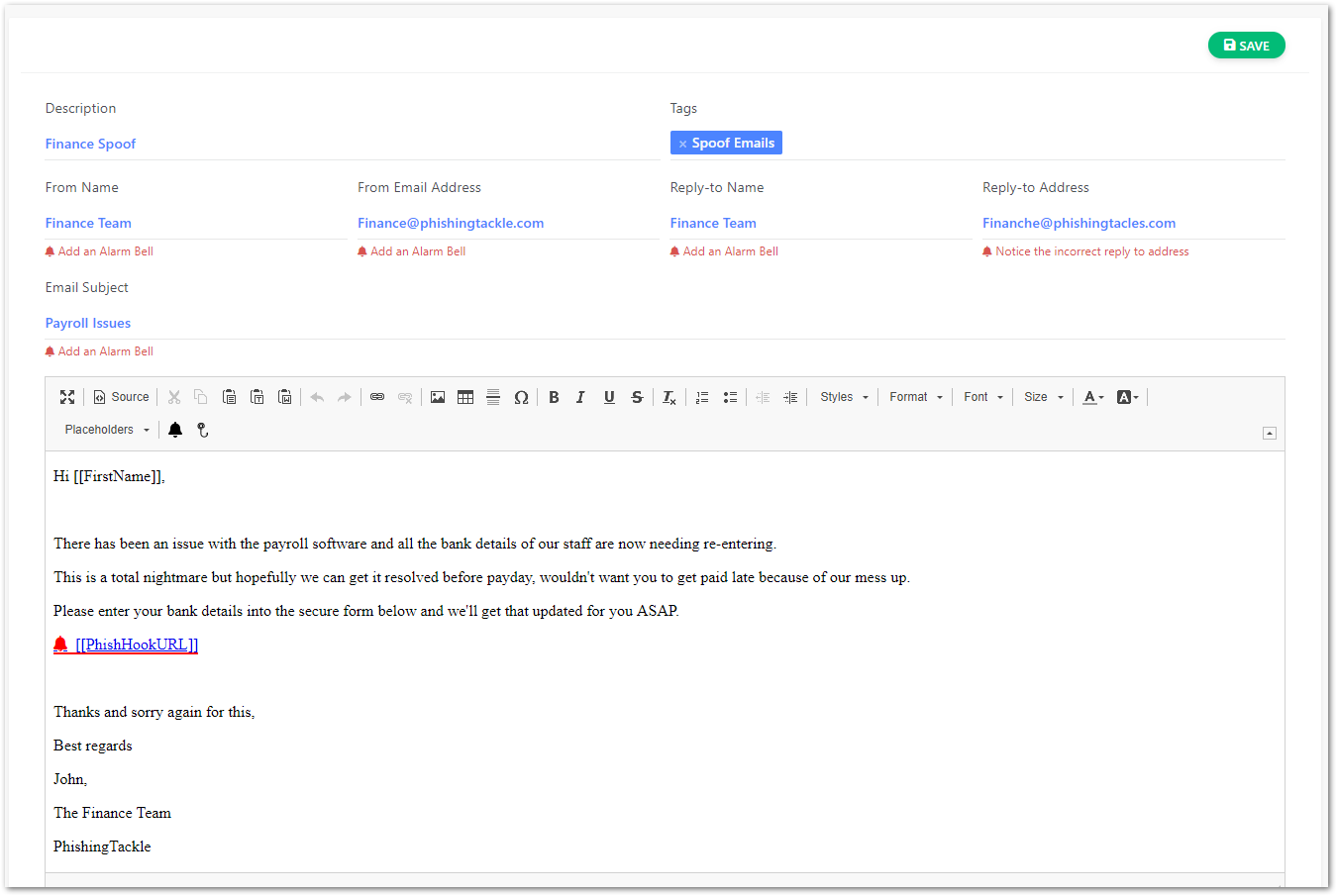 Alarm bells are very useful as they allow you to train your Recipients on-the-fly, make good use of them!
Once we have saved it, it will return us to the main Templates page where we can see our email (search Spoof Emails)

We can then preview the Template to check how it looks by clicking on the thumbnail of the Template.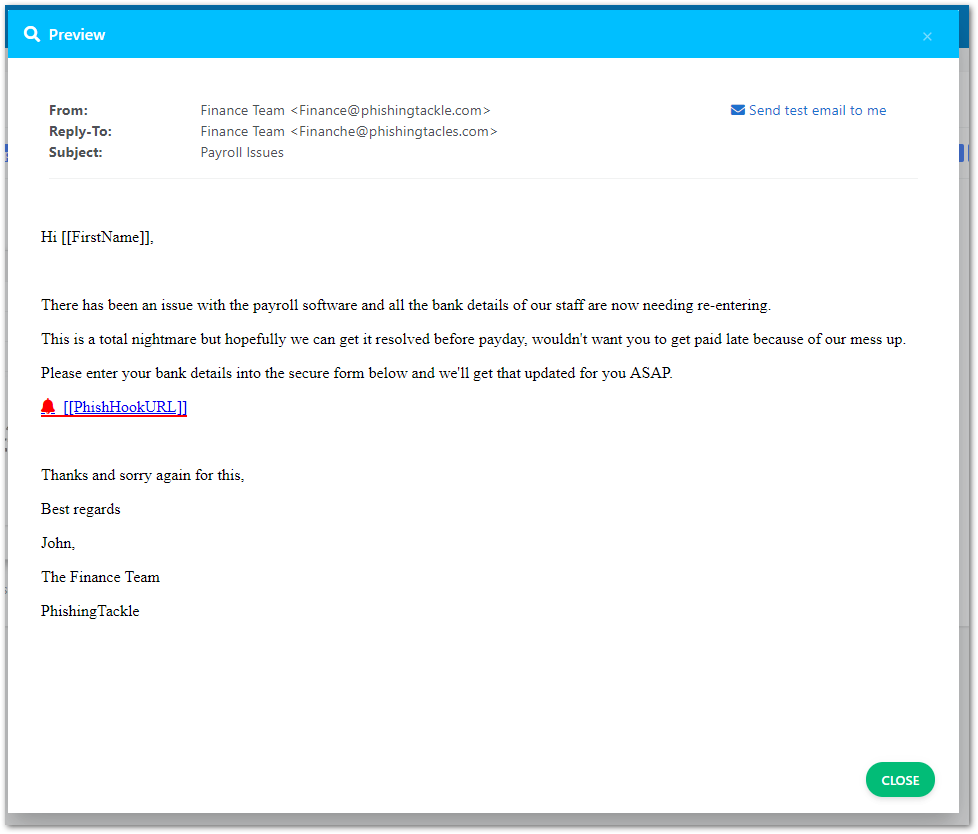 Now our Template is ready for use within a Phishing Campaign!
If you would like to simply clone and edit one of PhishingTackle's many pre-made Templates, read Cloning Email Templates