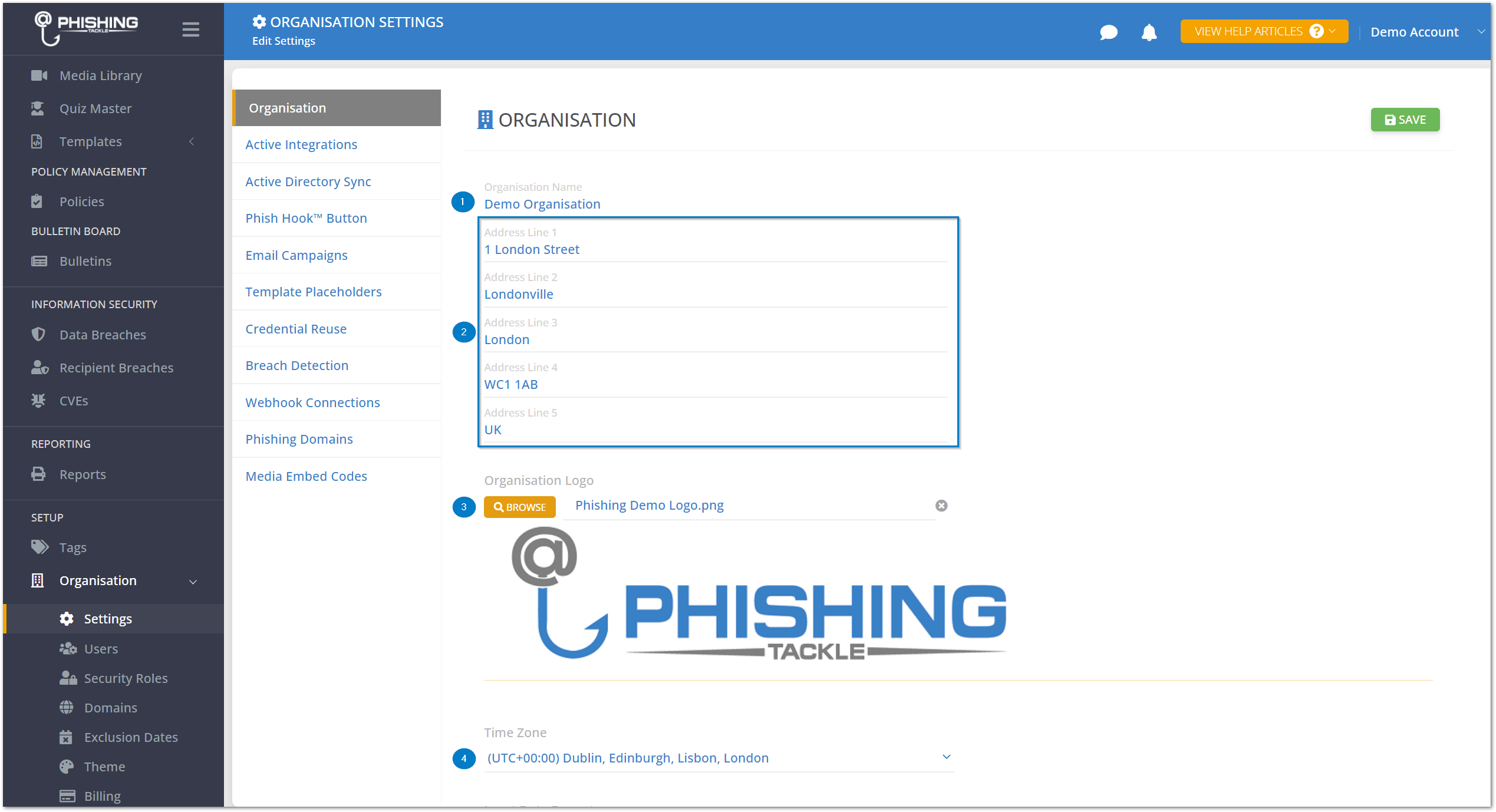 Organisation Name

Enter your organisation name, this will be used on reports.

Address

Enter the main address for your organisation.

Company Logo

Upload your company logo, this will be used on reports and the Phish Hook button (if enabled).

Time Zone

Set the main Time Zone, this will be used as the default in all campaigns and training courses.

Date/Time Format

Set the Date/Time format as you wish it to appear in campaign and training course creation.

Login Help Message


Create a custom login message to help your user's login to the platform. (Our full knowledge base guide can be found here).

Login Help Image


Upload an image that will be visible when the user clicks "Click here if you need help logging in".