Choosing a Landing Page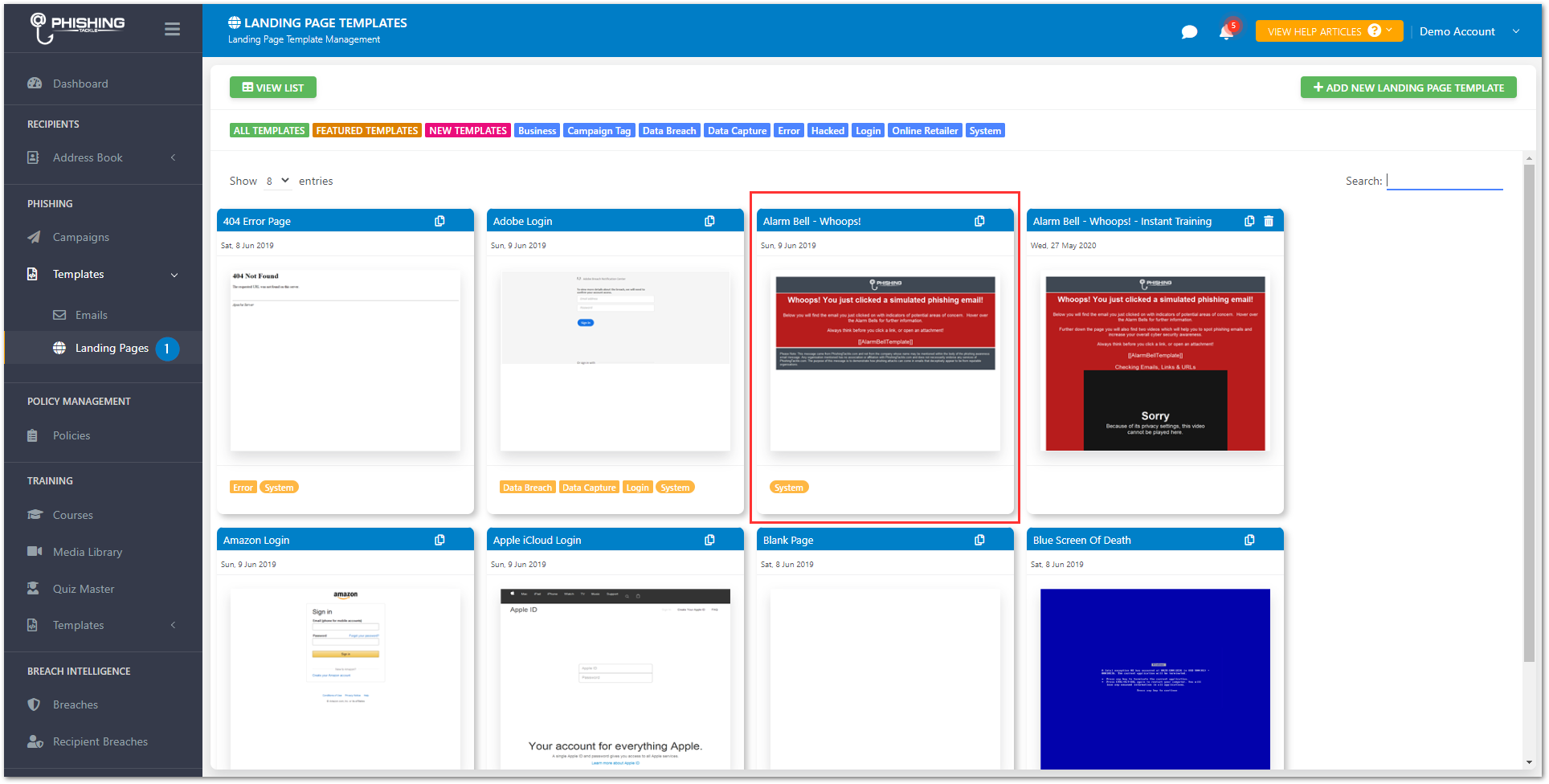 Click "Templates" > "Landing Pages" under "PHISHING" on the main menu
Have a look through the Landing Page Templates, we will be using the "Alarm Bell - Whoops!" Template. You'll be able to find this by searching in the search box if needed.
You can use any Template you like in your Campaign, or create your own from scratch.